Cleveland County Agriculture
& Livestock Exchange


Friday, November 11th 6:00 pm Goats and 7:30 pm for Chickens
Friday, December 9th 6:00 pm Goats and 7:30 pm for Chickens
We do not accept and sell merchandise.


Why Choose Our Auction Facility?
Convenient Shelby, NC Location

Excellent Customer Service

Veterinarian Available On-Site on sale days or upon request

Restaurant open on Sale days

Livestock Market Association Member

Cash or Cashier's Check accepted
Small Animal Sales for Remainder of 2022
Friday November 11th
Friday December 9th
The sale of goats starts at 6:00 pm in the arena. We will be selling chickens in the barn area starting around 7:30 pm. We start receiving animals at 1:00 pm until 7:00 pm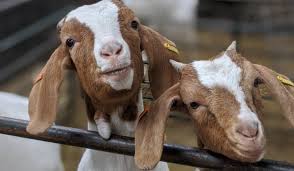 The sale of Dogs and Cats (or Free) are NOT permitted on the premises of CCALE or in private vehicles on the premises.
Starting in January of 2023
We are considering (due to staffing shortages) changing and only having ONE small animal sale per month. ALWAYS ON THE 2ND FRIDAY NIGHT
About our Auction Barn
Cleveland County Agriculture Livestock Exchange, CCALE, is owned by Veterinarians. Our mission is to provide a fair auction in a family atmosphere. We are here to work for our producers to get the best price for their animals. We strive to reduce animal stress and cater to animal health.
Our Sale Barn is different than most:
Only one shock stick in the barn and it is only used when necessary

Purchase your animal and we can perform veterinary care on the animal in the barn before you load-out (Click here to check out our complete list of vet services)

Sale Barn Cafe open for all sales
Let our team know how we can help-Inquire about our services today!
Our goal is to be a top-of-the-line livestock auction facility, as compared with any other facility in the country. We provide Veterinary Services at the sale barn and focus on getting sellers the best prices for their livestock while also satisfying buyers by offering quality animals.
For more information about our livestock auction services, give us a call today at 704-419-2555, Fax 704-419-2556.